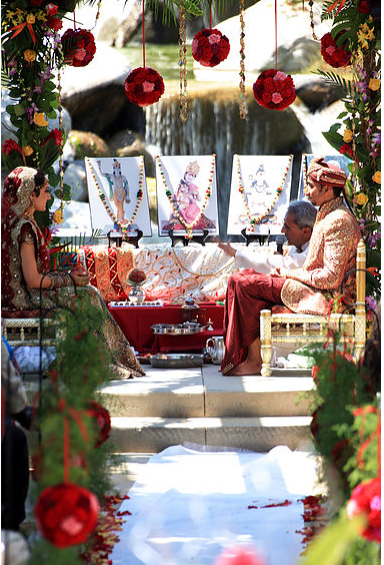 We have gathered the top Indian wedding and event professionals in Kern County and listed them.  Our vendors do all types of Indian events.
While there are many festival-related rituals in Hindu weddings వివాహం(wedding) is the most extensive persogs (wednal ritual an adult Hindu undertakes in his or her life. Typical Hindu families spend significant effort and financial resources to prepare and celebrate weddings. We have done our best to provide a list of these services. The rituals and process of a Hindu wedding vary depending on region of India, local adaptations, and preferences of the bride and the groom. Nevertheless, there are a few key rituals common in Hindu weddings – Kanyadaan, Panigrahana, and Saptapadi; these are respectively, gifting away of daughter by the father, voluntarily holding hand near the fire to signify impending union, and taking seven steps before fire with each step including a set of mutual vows. After the seventh step and vows of Saptapadi, the couple is legally husband and wife.Jain and Buddhist weddings in India, share many themes, but are centered around their respective religious ideas and texts.
Sikhs get married through a ceremony called Anand Karaj, a ritual started by the third leader of Sikhism, Guru Amar Das. The couple walk around the holy book, the Guru Granth Sahib four times. Indian Muslims celebrate a traditional Islamic wedding following customs similar to those practiced in the Middle East. The rituals include Nikah, payment of financial dower called Mahr by the groom to the bride, signing of marriage contract, and a reception. Indian Christian weddings follow customs similar to those practiced in the Christian countries in the West in states like Goa but have more Indian customs in other states.